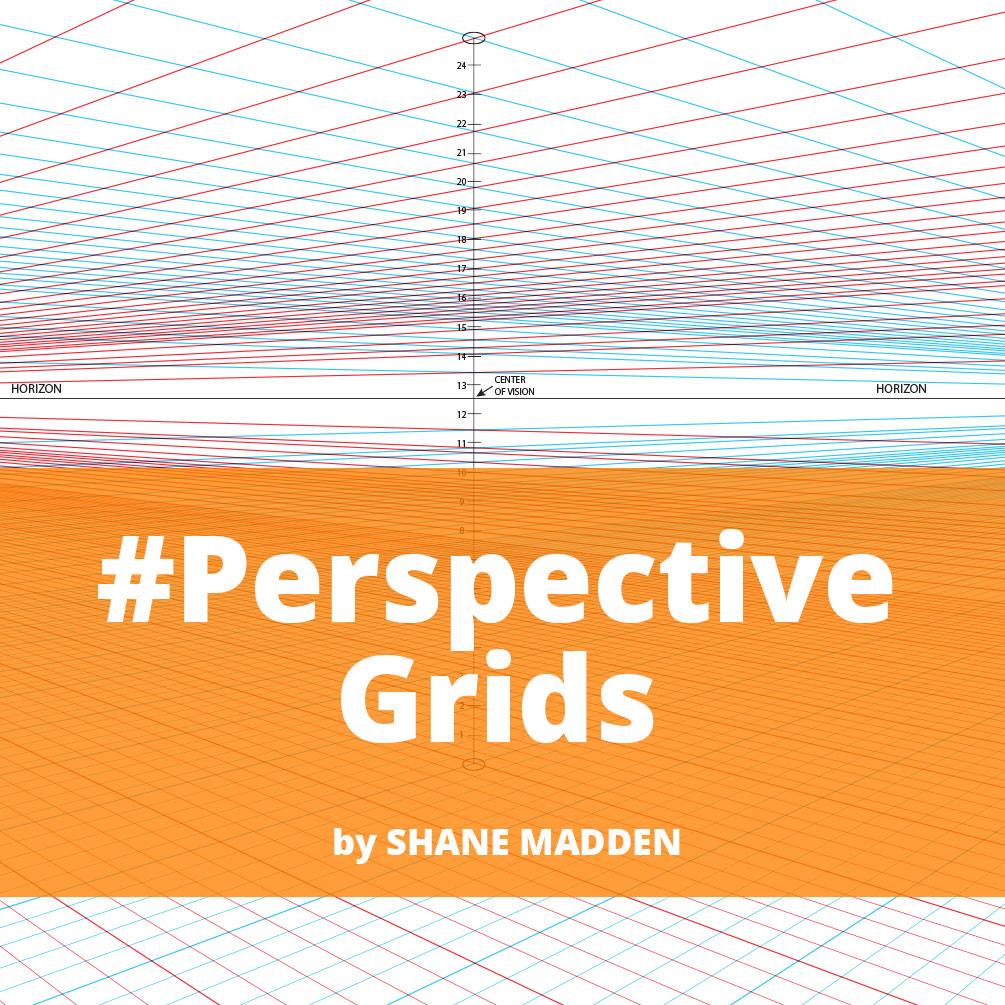 Perspective Grids
Coming from a traditional background, these grids saved me a lot of time when creating perspective drawings and quick sketches.
Transitioning to the digital world years ago, I really had no comparable tool. So I recreated the experience with these grids. Now, not only can you use them digitally, but you can also scale and output them at any size!
Featuring different eye levels and configurations, this set of 8 perspective grids comes in both JPG and EPS format. All grids have measured units for accurate proportions and compression. Metric? Imperial? Puppy dog feet? It doesn't matter the unit of measure you use, these grids can adapt.